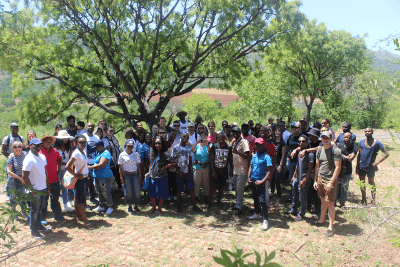 Glentham distributor for South Africa announced
We are proud to announce that Inqaba Biotec are now distributing our products
Glentham distributor for South Africa announced
We are proud to announce that inqaba biotec are now distributing our products in South Africa and most countries in Sub-Saharan Africa.

Our range of fine chemicals and biochemicals complements their areas of expertise and established product ranges, providing companies and universities in these regions with a local, affordable and reliable partner for high quality products.

Inqaba Biotechnical Industries (Pty) Ltd, trading as inqaba biotec, is an African Genomics Company that was established in 2002 servicing the Sub-Saharan African market. The company's headquarters are in Pretoria, South Africa. The East African subsidiary established in 2010 is located in Nairobi, Kenya, and the West African subsidiary registered in 2014 is based in Ibadan, Nigeria. They also have branch offices in Ghana and Tanzania.

inqaba biotec prides itself with a wide range of services such as Sanger sequencing, oligo nucleotides, Next-Generation sequencing, fragment analysis, Bioinformatics, MassARRAY genotyping, qPCR analysis, animal genetics, instrument services and training workshops.

inqaba biotec also distributes market leading brands for molecular biology reagents, sequencing technology, cell biology, molecular diagnostics, laboratory instrumentation, plastic consumables as well as biochemicals.

Photograph: Inqaba's team celebrating 15 years operating in the Limpopo province of South Africa.

Contact details:

Inqaba Biotechnical Industries (Pty) Ltd.
Tel: +27 12 343 5829
Fax: +27 86 677 8409
E-mail: [email protected]
www.inqababiotec.co.za

If you are interested in distributing our products, please do not hesitate to contact us.