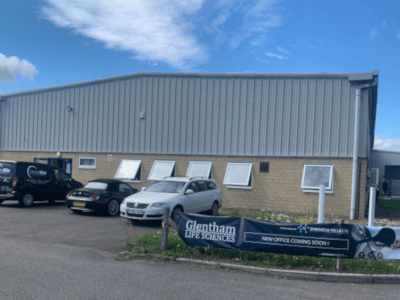 Glentham Life Sciences has acquired a 22,000 square foot facility in Corsham, Wiltshire, UK
The first half of 2020 has seen its fair share of challenges for our team. Despite the impact of the Covid-19 pandemic, we have seen exceptional growth and have been operating almost at capacity throughout, with many of our products going out for Covid-19 research and diagnostics manufacturing.
We are pleased to announce that we have now acquired a new 22,000 square foot premises in close proximity to our existing facility.
As well as increasing the size our current laboratory and warehousing facilities, we are investing in new equipment and facilities to bring new products, capabilities and services to our customers. We are focussed on maintaining our high level of product quality and customer service, whilst increasing the number of products in our catalogue.
Our existing team is set to grow, with several roles being recruited for in the second half of 2020.
Renovation work is thoroughly underway and we are expecting to occupy the new, finished facility at the end of 2020.