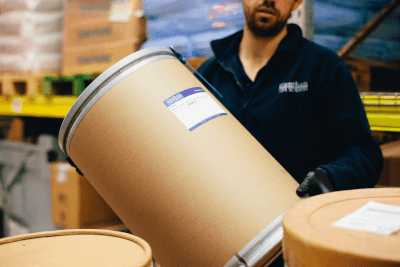 Announcing our subsidiary for the EU, Glentham Life Sciences GmbH
We are excited to announce that Glentham Life Sciences GmbH has been established in Germany
Announcing our subsidiary for the EU, Glentham Life Sciences GmbH
As 2021 draws to an end, we are excited to announce that Glentham Life Sciences GmbH has been established, and the first intra-company bulk shipments are starting to take place.

Glentham's agility and flexibility have allowed the company to flourish, during another year that has been exceptional and challenging for businesses all around the world. We have been working on new products, manufacturing capabilities and a customer service focus that have resulted in consistent sales growth.

Despite some challenges brought about by Brexit, the EU remains one of our strongest markets and our sales in the region continue to grow. Our customers have been incredibly supportive over the past year and our next natural step is to open a subsidiary that will be physically based in the EU.

The founding of the company has already allowed us to start moving palletised goods between Glentham UK and Glentham Germany, without the need for input by customers. In the near future we will be distributing our products in smaller quantities directly to end-users across the EU, with an aim to open an office and warehouse in the EU by Q4 of 2022.

We are already planning to exhibit at Analytica in Munich (June 2022) and Medica in Düsseldorf (November 2022); and are looking forward to the challenge and rewards of increasing our presence in Germany during the next year.

For more details on working with our German subsidiary, please contact [email protected].